Antimicrobial Optimisation Webinar - Paediatric Care
5.30pm AEST | 6.30 AEDT  Welcome: Prof Jason Roberts, The University of Queensland CRE REDUCE, Brisbane
Chair and moderator: Dr Suzanne Parker, The UQ Centre for Clinical Research, Brisbane, Australia
5.35 - 6.05pm AEST | 6.35 AEDT  Antifungal optimisation in paediatric patients
Mr Tony Lai, Westmead Children's Hospital, Sydney, Australia
Antimicrobial optimisation in paediatric patients - from the critically ill to in-home care 
Ms Nicolette Graham, Antimicrobial Stewardship Pharmacist, Queensland Children's Hospital, Brisbane, Australia

Antimicrobial optimisation in neonates
Associate Professor Amanda Gwee, Murdoch Children's Research Hospital, Victoria, Australia
Dr Amanda Wilkins, Royal Children's Hospital, Victoria, Australia
Video recording is not available at this stage. We will upload it here when it is.
Q&A
Dr Suzie Parker and the audience interrogate the panel about antimicrobial optimisation. A/Prof Amanda Gwee, and Dr Amanda Wilkins, Mr Tony Lai and Ms Nicolette Graham share insights and their expertise.
About Antimicrobial Optimisation Webinar series
Infections in the healthcare setting are common and cause too many people to die. Severe infections commonly occur in patients with critical illness, burns, transplant, cystic fibrosis and immunosuppression. Infections in these patients are more difficult to treat, leading to multi-drug resistant ('superbug') infections associated with increased mortality and poorer health outcomes.
This Antimicrobial Optimisation workshop will convey the principles of susceptibility testing for antibacterial, antifungal, viral and antimycobacterials. Expert practitioners will describe the principles of drug dosing in different patient populations and clarify the role of therapeutic drug monitoring. The format of the workshop will be four, 20-minute presentations followed by opportunities for questions and answers.
Learning objectives of the Antimicrobial Optimisation Webinar series:
Principles of susceptibility testing for antibacterial, antifungal, viral and antimycobacterials
Pharmacokinetic considerations in special patient populations
Principles of drug dosing in different patient populations
Role of therapeutic drug monitoring
Therapeutics for invasive fungal infections and antifungal drugs
---
Thank you to our program sponsors: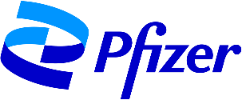 ---