Antimicrobial Optimisation Hybrid Education - Paediatric Care
30 June 2022

5:30pm

–

7:15pm
Brisbane, Sydney, Melbourne, 5.30pm AEST; Auckland, 7.30pm NZST; Singapore,  3.30pm SGT; Kuala Lumpur 3.30pm MYT; Jakarta, 2.30pm WIB; Paris, Brussels, Amsterdam, 10.30am CEST; London 8.30am BST
Pharmacokinetic studies to optimise antimicrobial treatment in paediatric and neonatal patients are widely recognized as highly valuable since they help to reduce the risk and associated complications of toxicity and the effects of subtherapeutic dosing. PK / PD model-informed dosing is important across the full spectrum of care from ICU settings to in-home care. It takes into account drug absorption, distribution metabolism and excretion and guides the mode of administration, formulation, dosing and dosing schedules. Paediatric care and research pose special challenges and in this educational session, we hear from a range of specialist clinicians and researchers who work tirelessly to improve outcomes for paediatric patients and their families.
 
5.30 pm AEST Welcome and Introductions
Welcome: Prof Jason Roberts, The University of Queensland Centre for Clinical Research and Director of CRE RESPOND, Brisbane
Chair and moderator: Dr Suzanne Parker, UQ Centre for Clinical Research, Deputy Director of CRE RESPOND, Brisbane 
5.35 pm AEST Antimicrobial optimisation in neonatal patients
Dr Francine Hosking, Neonatal Fellow, Royal Brisbane and Women's Hospital, Brisbane
6.05 pm AEST Antimicrobial optimisation in paediatric patients
Dr Sainath Raman, Senior Research Fellow, Child Health Research Centre, Queensland
6.35 pm AEST Antimicrobial optimisation in paediatric patients using model-informed precision dosing
Dr Robert Flint, Hospital Pharmacist at Erasmus MC, The Randstad, Netherlands
6.55 pm AEST Questions & Answers
7.15 pm AEST Close
About Antimicrobial Optimisation Webinar series
Infections in the healthcare setting are common and cause too many people to die. Severe infections commonly occur in patients with critical illness, burns, transplant, cystic fibrosis and immunosuppression. Infections in these patients are more difficult to treat, leading to multi-drug resistant ('superbug') infections associated with increased mortality and poorer health outcomes.
This Antimicrobial Optimisation workshop will convey the principles of susceptibility testing for antibacterial, antifungal, viral and antimycobacterials. Expert practitioners will describe the principles of drug dosing in different patient populations and clarify the role of therapeutic drug monitoring. The format of the workshop will be four, 20-minute presentations followed by opportunities for questions and answers.
Learning objectives of the Antimicrobial Optimisation Webinar series:
Principles of susceptibility testing for antibacterial, antifungal, viral and antimycobacterials
Pharmacokinetic considerations in special patient populations
Principles of drug dosing in different patient populations
Role of therapeutic drug monitoring
Therapeutics for invasive fungal infections and antifungal drugs
---
Thank you to our program sponsors: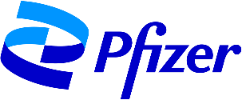 ---