Antimicrobial Optimisation Seminar - Genomics in Infectious Diseases Therapeutics
1 August 2023

1:30pm

–

3:00pm
Thankyou for joining us for the CRE RESPOND hybrid seminar to hear the experts' updates and information on Genomics in Infectious Diseases Therapeutics.
Program
1.30 pm AEST   Welcome and Introduction
Chair and moderator: Professor Jason Roberts, The University of Queensland Director of CRE RESPOND, Brisbane
1.35 pm AEST   Pharmacogenomics to Optimise  Antifungals
Julian Lindsay, Fred Hutchinson Cancer Centre, Seattle, USA
1.55 pm AEST   Genomic-based solutions within the diagnostic microbiology laboratory setting
Dr Timothy Kidd, Pathology Queensland, AUS
2.15 pm AEST   Planning the implementation of Pharmacogenomics in Australian healthcare organisations
Eve Finn, Pharmacist, Epic Pharmacy - Icon Group, AUS
2.35 pm AEST   Questions & Answers
2.55 pm AEST   Afternoon Tea
RBWH Education Centre Foyer
About Antimicrobial Optimisation Webinar series
Infections in the healthcare setting are common and cause too many people to die. Severe infections commonly occur in patients with critical illness, burns, transplant, cystic fibrosis and immunosuppression. Infections in these patients are more difficult to treat, leading to multi-drug resistant ('superbug') infections associated with increased mortality and poorer health outcomes.
This Antimicrobial Optimisation workshop will convey the principles of susceptibility testing for antibacterial, antifungal, viral and antimycobacterials. Expert practitioners will describe the principles of drug dosing in different patient populations and clarify the role of therapeutic drug monitoring. The format of the workshop will be four, 20-minute presentations followed by opportunities for questions and answers.
Learning objectives of the Antimicrobial Optimisation Webinar series:
Principles of susceptibility testing for antibacterial, antifungal, viral and antimycobacterials
Pharmacokinetic considerations in special patient populations
Principles of drug dosing in different patient populations
Role of therapeutic drug monitoring
Therapeutics for invasive fungal infections and antifungal drugs
---
Thank you to our program sponsors: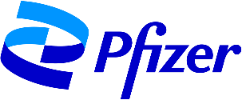 ---
Venue
RBWH Education Centre, Block 1 Cnr Bowen Bridge Rd & Butterfield St Royal Brisbane & Women's Hospital Herston, Queensland