Read some of our PhD student success stories which demonstrate some of the capacity development activities of CRE RESPOND.
If you have a growth mindset, are willing to challenge yourself and learn from mistakes then you will be a great candidate for a PhD. Vesa Cheng has thrived during her PhD at The University of Queensland. As a junior pharmacist and already having a passion for antimicrobial stewardship, she was inspired to start a higher degree by research after listening to Prof Jason Roberts presenting on antimicrobial dosing at a conference.
Vesa has since successfully completed her PhD research project describing the pharmacokinetics of commonly used antimicrobial agents in critically ill patients on extracorporeal membrane oxygenation (ECMO) and developing dosing strategies to attain PK/PD targets in this patient population. The PhD journey was not without challenges, the most memorable occurring right at the end of her studies when she was suffering from terrible morning sickness while presenting her Thesis Oral Defence! Other highlights include feeling empowered and guided by fantastic mentors through a journey of self-discovery and flying to Paris to present at an international conference.
Vesa is currently on maternity leave with her four-month-old baby but given the flexible nature of research, she has embraced the opportunity to work on small projects at her own pace in the field of antimicrobial pharmacometrics. Vesa is currently creating an easily accessible, multimodal international course to teach clinicians how to dose antimicrobials in ICU patients.
"Just do it! Never say "no" to something out of fear of not doing it well. You will meet great mentors along the way who will happily guide you along," she says.
Dr Vesa Cheng also gratefully acknowledges Dr Hafiz Abdul-Aziz who is the Workstream Lead for CRE RESPOND Clinical Dosing Studies.
---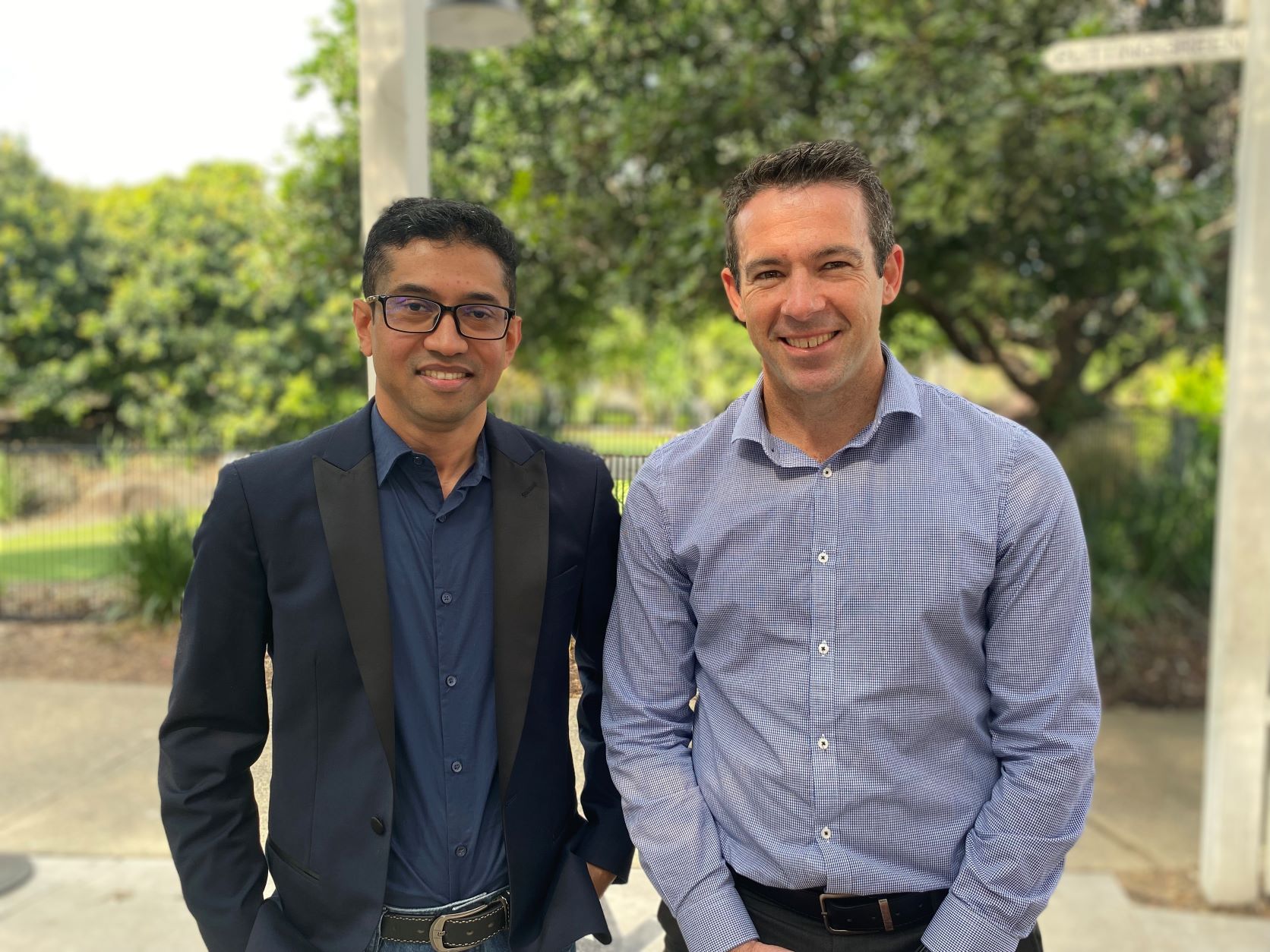 Carbapenems are often considered last resort antibiotics to treat infection so clinicians must use these sparingly to avoid the emergence of antibiotic resistant pathogens. Dr Kamrul Islam has come to Australia specially to complete a PhD on this topic.
"There is an urgent need for carbapenem-sparing antibiotics for ESBL-infections. This research question has been my inspiration during doctoral research on extended-spectrum β-lactamase-producing E. coli," he says.
Kamrul's research demonstrated that combining certain antibiotics together is effective treatment against ESBL-producing E.coli or difficult to treat multidrug resistant bacterial infections. This work ensures that carbapenems remain a last resort treatment and saved for the future.
With qualifications and experience as a veterinarian, microbiologist, epidemiologist, and biosafety/biosecurity consultant Kamrul was determined to further develop his knowledge and apply it to improve the country's ability to prevent, detect and respond to the threat of infectious diseases. Having completed his PhD, he now works as a Pharmacovigilance Specialist with a leading scientific organisation, configuring safety databases, recording, and coding adverse events, consulting with specialist clients and key safety organisations.
Kamrul is grateful for the mentorship of world-leading scientists such as Prof Jason Roberts who think critically and apply strong quantitative reasoning and analytical skills and leverage the knowledge of multi-disciplinary teams to address complex problems.
Kamrul encourages anyone who is curious about doing a PhD to think through and understand the research they would like to do, contact potential mentors or supervisors, discuss ideas and challenges, and stay positive.
It is possible that knowledge generated through your research will contribute to better use of antibiotics and improved health outcomes for patients.
Dr Kamrul Islam also gratefully acknowledges the supervision of Dr Fekade Sime who is Workstream Lead for  CRE RESPOND Dynamic Bacterial Kill studies.
---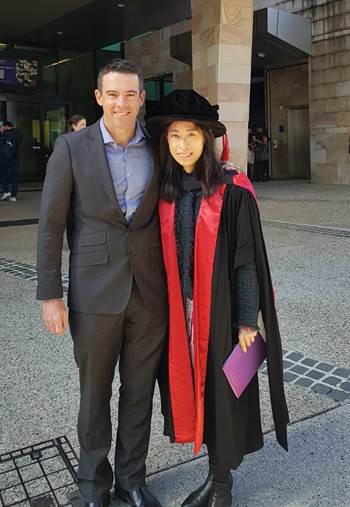 Nothing fully prepares you for the roller-coaster that is a PhD journey while working as a clinician, as Gloria Wong discovered. Her interest in research started early on before medical school, when she studied pharmacology and subsequently worked in the industry. As a curious person, she decided to take her long-standing interest in pharmacokinetics further and tie those elements together with clinical practice and do some good. That meant joining the clinician-scientist track in medical school to pursue this interest.
Gloria's thesis title was: "A pharmacokinetic/pharmacodynamic and clinical outcome evaluation of beta-lactam antibiotic therapeutic drug monitoring (TDM) in critically ill patients". She explored the impact of hypoalbumiaemia on beta-lactam PK/PD in the critically ill, and utilization of unbound drug measurements in TDM to optimise beta-lactam dosing. The ultimate experience that taught Gloria a valuable lesson was the looming thesis deadline. However, the invaluable support she received from her supervisors Prof Jason Roberts and Prof Jeffrey Lipman, along with her readers meant that she could confront the challenge with confidence. Juggling clinical work at 100% capacity alongside research meant that the washing had to wait for another day!
While Gloria is on track for finishing her physician training in general medicine, she is also working on two projects: retrospective analysis on the outcome of patients admitted for medical management of eating disorder, and factors associated with increased refeeding risk; and pharmacokinetics of antipsychotics in the elderly with schizophrenia.  To balance out the demands of her career, she enjoys music, the company of her godchildren, quilting and sewing.
 
Gloria would advise any future PhD students, not to view the journey as race and just go for it. She also thinks it's important to hold onto your sense of humour along the way.