Pharmacokinetics of antifungals in intensive care patients
Funding source:
National Health and Medical Research Council
Pharmacokinetics of antifungal medications are considered inherently more unpredictable than most antibacterials.
The SAFE-ICU (Screening Anti-Fungal Exposure in Intensive Care Units) study will link our international collaborators to generate new knowledge on the adequacy of the current antifungal dosing of caspofungin, micafungin, anidulafungin, fluconazole, voriconazole, posaconazole, isavuconazole and amphotericin B, in a large cohort of ICU patients.
Click on the map to interact with it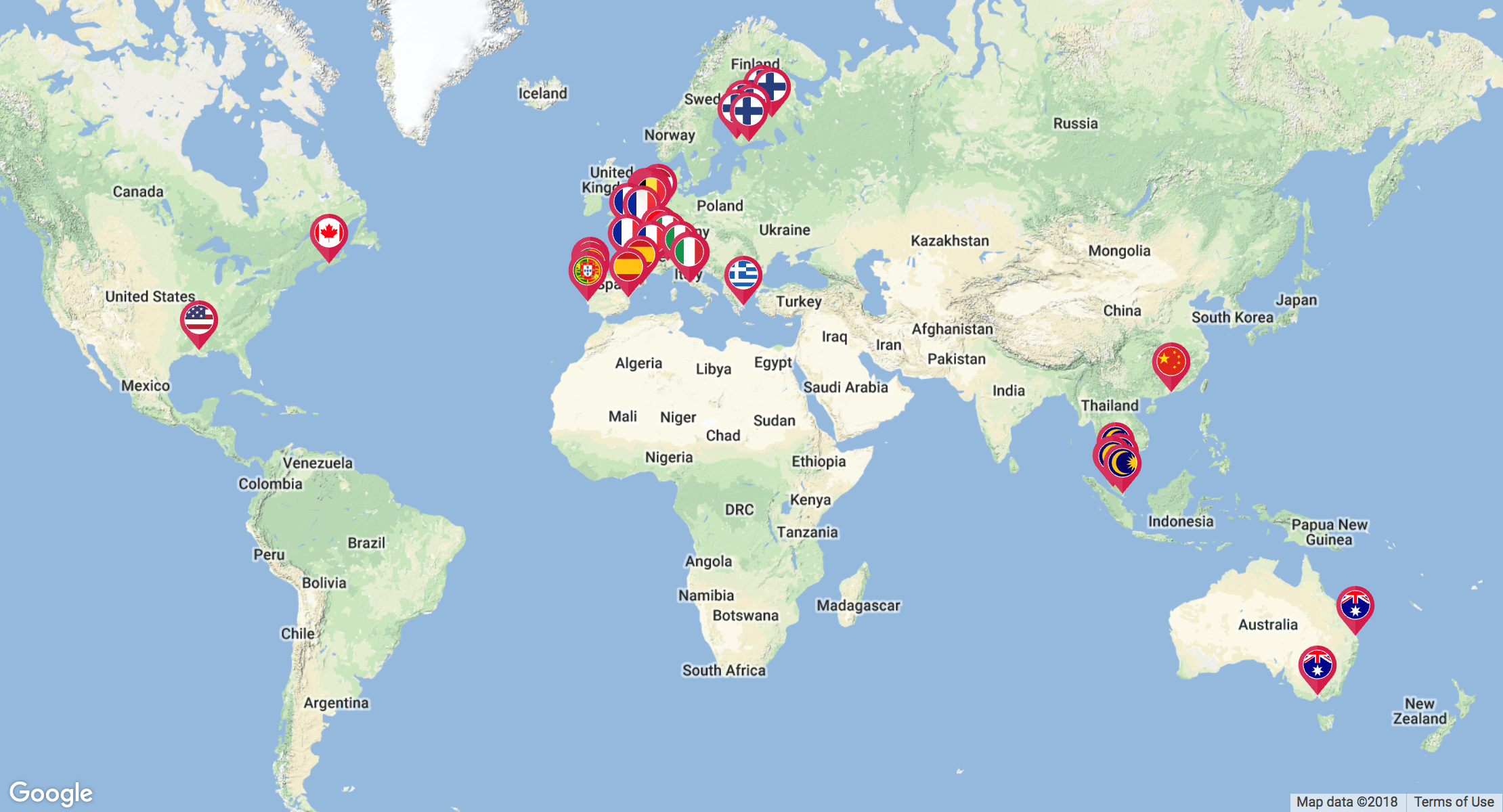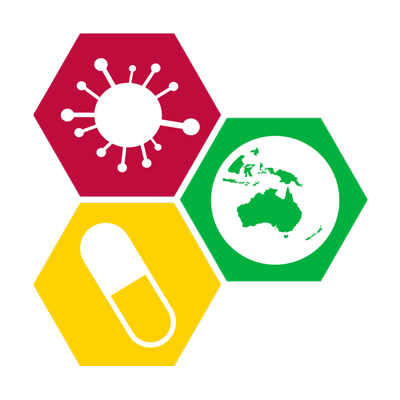 Adequate antifungal therapy is a critical determinant of survival in patients admitted to an ICU with fungal infections. Critical illness can alter the way the human body handles antifungal agents, i.e., how drugs are distributed in the body and removed from the body. Consequently, these alterations can increase the risk of inappropriate antifungal exposure that may lead to adverse outcomes. Developing an evidence-based antifungal dosing guideline is of global significance and should be considered a priority to improving clinical outcomes for critically ill patients receiving antifungal agents.
The aim of the SAFE-ICU Study is to develop optimised antifungal dosing guidelines for ICU patients with life-threatening infections that account for patient characteristics.
This is a multi-national pharmacokinetic study that encompasses adult ICUs globally. A minimum of 12 ICUs are to be considered, with 80 ICUs aimed as the maximum for the scope of this study.
The SAFE-ICU study will document antifungal dosing regimens in the largest cohort of ICU patients across the world and provide evidence on whether conventional dosing of antifungal drugs achieves drug exposures associated with optimal outcomes and will be used in the development of antifungal dosing algorithms.
ClinicalTrials.gov Identifier: NCT03136926
https://clinicaltrials.gov/ct2/show/study/NCT03136926
Relevant publications
A protocol for an international, multicentre pharmacokinetic study for Screening Antifungal Exposure in Intensive Care Units: The SAFE-ICU study
Roberts, Jason A., Sime, Fekade, Lipman, Jeffrey, Hernández-Mitre, Maria Patricia, Baptista, João Pedro, Brüggemann, Roger J., Darvall, Jai, De Waele, Jan J., Dimopoulos, George, Lefrant, Jean-Yves, Mat Nor, Mohd Basri, Rello, Jordi, Seoane, Leonardo, Slavin, Monica A., Valkonen, Miia, Venditti, Mario, Wong, Wai Tat, Zeitlinger, Markus and Roger, Claire (2023). A protocol for an international, multicentre pharmacokinetic study for Screening Antifungal Exposure in Intensive Care Units: The SAFE-ICU study. Critical Care and Resuscitation, 25 (1), 1-5. doi: 10.1016/j.ccrj.2023.04.002
Variable sequestration of antifungals in an extracorporeal membrane oxygenation circuit
Lyster, Haifa, Pitt, Timothy, Maunz, Olaf, Diamond, Suzanne, Roberts, Jason A., Brown, David, Mills, Jeremy, Armstrong-James, Darius, Gerovasili, Vicky, Carby, Martin, Dunning, John, Simon, Andre and Reed, Anna (2023). Variable sequestration of antifungals in an extracorporeal membrane oxygenation circuit. ASAIO Journal, 69 (3), 309-314. doi: 10.1097/mat.0000000000001802
The impact of pharmacist-led antifungal stewardship interventions in the hospital setting: a systematic review
Khanina, Anna, Cairns, Kelly A., Kong, David C. M., Thursky, Karin A., Slavin, Monica A. and Roberts, Jason A. (2021). The impact of pharmacist-led antifungal stewardship interventions in the hospital setting: a systematic review. Journal of Pharmacy Practice and Research, 51 (2), 90-105. doi: 10.1002/jppr.1721
Introduction to the updated Australasian consensus guidelines for the management of invasive fungal disease and use of antifungal agents in the haematology/oncology setting, 2021
Chang, Christina C., Blyth, Christopher C., Chen, Sharon C-A, Khanina, Anna, Morrissey, C Orla, Roberts, Jason A., Thursky, Karin A., Worth, Leon J. and Slavin, Monica A. (2021). Introduction to the updated Australasian consensus guidelines for the management of invasive fungal disease and use of antifungal agents in the haematology/oncology setting, 2021. Internal medicine journal, 51 (S7), 3-17. doi: 10.1111/imj.15585
Consensus guidelines for antifungal prophylaxis in haematological malignancy and haemopoietic stem cell transplantation, 2021
Teh, Benjamin W., Yeoh, Daniel K., Haeusler, Gabrielle M., Yannakou, Costas K., Fleming, Shaun, Lindsay, Julian, Slavin, Monica A., Chang, Christina C, Blyth, Christopher C, Chen, Sharon C-A, Khanina, Anna, Morrissey, C. Orla, Roberts, Jason A., Thursky, Karin A and Worth, Leon (2021). Consensus guidelines for antifungal prophylaxis in haematological malignancy and haemopoietic stem cell transplantation, 2021. Internal Medicine Journal, 51 (S7), 67-88. doi: 10.1111/imj.15588
A pharmacokinetic case study of intravenous posaconazole in a critically ill patient with hypoalbuminemia receiving continuous venovenous hemodiafiltration
Sime, Fekade B., Stuart, Janine, Butler, Jenie, Starr, Therese, Wallis, Steven C., Pandey, Saurabh, Lipman, Jeffrey and Roberts, Jason A. (2018) A pharmacokinetic case study of intravenous posaconazole in a critically ill patient with hypoalbuminemia receiving continuous venovenous hemodiafiltration. International Journal of Antimicrobial Agents, . doi:10.1016/j.ijantimicag.2018.07.008
Population pharmacokinetics/pharmacodynamics of micafungin against Candida species in obese, critically ill, and morbidly obese critically ill patients
Maseda, Emilio, Grau, Santiago, Luque, Sonia, Castillo-Mafla, Maria-Pilar, Suárez-de-la-Rica, Alejandro, Montero-Feijoo, Ana, Salgado, Patricia, Gimenez, Maria-Jose, García-Bernedo, Carlos A., Gilsanz, Fernando and Roberts, Jason A. (2018) Population pharmacokinetics/pharmacodynamics of micafungin against Candida species in obese, critically ill, and morbidly obese critically ill patients. Critical Care, 22 1: 94. doi:10.1186/s13054-018-2019-8
Pharmacokinetics of intravenous posaconazole in critically ill patients
Sime, Fekade B., Stuart, Janine, Butler, Jenie, Starr, Therese, Wallis, Steven C., Pandey, Saurabh, Lipman, Jeffrey and Roberts, Jason A. (2018) Pharmacokinetics of intravenous posaconazole in critically ill patients. Antimicrobial Agents and Chemotherapy, 62 6: e00242-18. doi:10.1128/AAC.00242-18