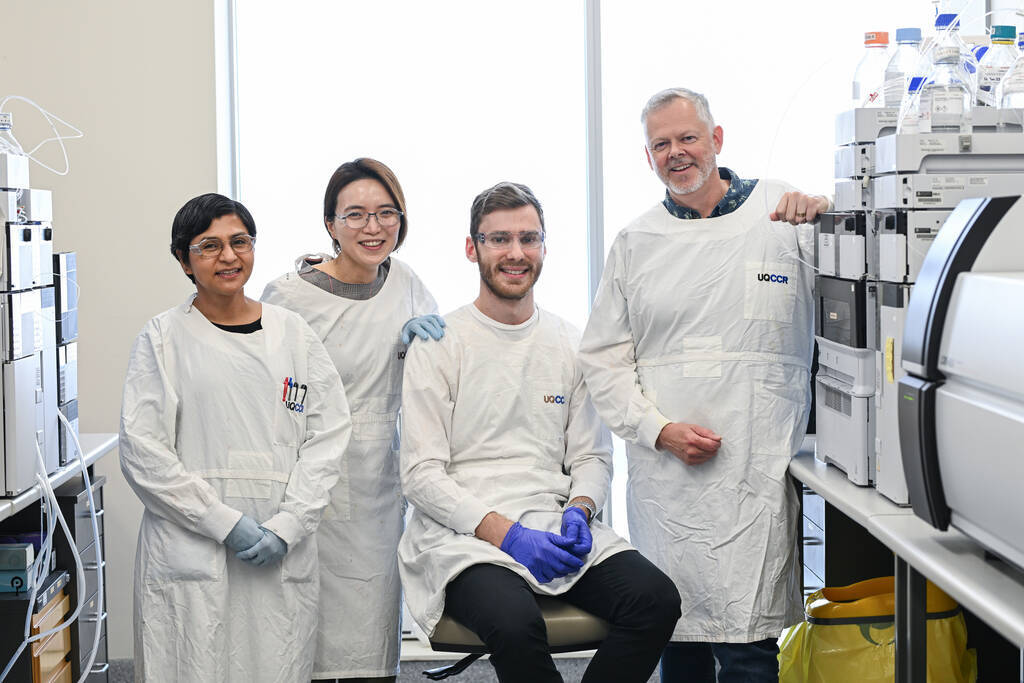 The Antimicrobial Optimisation (AMO) research team within the University of Queensland Centre for Clinical Research (UQCCR) have achieved a milestone that recognises their professionalism and expertise in pharmacokinetic analysis. NATA (National Association of Testing Authorities), Australia's national body governing accreditation to international standards, has recently updated the scope of UQCCR's ISO 17025 accreditation to include Non-Compartmental Pharmacokinetic Analysis. ISO 17025 is an international standard pertaining to technical competency in testing and analysis. NATA have inspected our systems to perform non-compartmental pharmacokinetic analysis and given us the tick of approval!
Non-Compartmental Pharmacokinetic Analysis is an important technique used in the drug development pipeline to describe the disposition of drugs in humans and animals, and WinNonlin is the predominant software accepted by medicine regulators like the US FDA, Europe's EMEA and Australia's TGA. 
NATA administer the accreditation of Australian facilities to international standards. ISO17025 accreditation can be held for a range of testing activities, which comprise the scope the accreditation. UQCCR has held accreditation with NATA to ISO17025 since 2013 with scope that includes mass spectrometry (LC-MS and LC-MS-MS) and enzyme linked immunosorbent assay (ELISA)  (find out more here: UQ Centre for Clinical Research - Accredited Organisation (Site No. 21582) - NATA. It is with great pride that Non-Compartmental Analysis is added to this scope, believed to be the first time in Australia that this testing has been specified.
This enables the AMO research team to undertake specific projects requiring non-compartmental pharmacokinetics using WinNonlin to a level of quality that is recognised internationally.  Dr Patty Mitre, a certified practitioner of WinNonlin within AMO, says "This is exciting news for our industry partners who now have extra assurance that we deliver world class pharmacokinetic analyses."