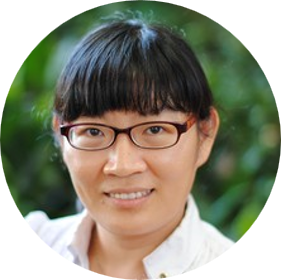 Dr Xin Liu is a Research Fellow and Pharmacokinetic Analyst with the Antimicrobial Optimisation Team and Centre of Research Excellence: Optimising and personalising antimicrobial dosing to reduce resistance (CRE RESPOND) at the University of Queensland Centre for Clinical Research (UQCCR). Her research currently focusses on population pharmacokinetics and pharmacodynamic modelling.
Xin's study and career pathway has seen her move to multiple countries, completing her Bachelor of Science (Pharmacy) at Peking University in China, and her PhD in Pharmaceutical Sciences at the National University of Singapore. It was during her PhD studies that her supervisor, Professor Ho Chi Liu, inspired her to pursue pharmacokinetic modelling.
After PhD studies, Xin worked in a drug discovery company for one and a half years in Singapore. During this time, her work focused on pre-clinical pharmacokinetic screening for lead and candidate compounds. However, Xin found this job was quite routine and she was looking for a challenge. Therefore, she decided to pursue more training in pharmacokinetic modelling and moved to Australia to join Professor Michael Roberts' research group at UQ in 2006. Professor Michael Roberts is highly recognised in this field with his outstanding contribution to the dispersion model of hepatic elimination. Xin felt she learnt a lot working within his group, particularly in physiologically-based pharmacokinetic modelling for hepatic pharmacokinetics and skin absorption. At this time, she also developed an interest and knowledge in population pharmacokinetic modelling. In 2022, she joined the CRE RESPOND team to continue her interest in population pharmacokinetic modelling and expand her knowledge on Monte Carlo Simulation for dosing optimization.   
One of Xin's most memorable experiences to date was obtaining a competitive NHMRC project grant together with Professor Michael Roberts on physiologically-based pharmacokinetics and pharmacodynamics of therapeutic stem cells. She has also faced challenges along her career journey, including finding the motivation to complete self-learning in mathematics and various software to improve her modelling skills. In addition, Xin is the mother of two young kids and therefore is always balancing her work and personal life. Apart from spending time with her family, outside of her research Xin enjoys swimming, reading and cooking Chinese food.
Her advice to future researchers is to "find and work on the research area you have a passion for."
Xin is a much valued member of our diverse and international team, and we thank her for continued contributions.