On Tuesday June 5 we hosted the Centre's Investigators meeting at the University of Queensland Centre for Clinical Research (UQ CCR).
The meeting presented the breadth of the Centre's activity and provided an invaluable opportunity for the candidate scholars to showcase their projects, connect and collaborate with the thought leaders in the field.
CRE researchers demonstrated leading local, national and international studies, the goal of which is to characterise doses of antimicrobials that should be used in difficult-to-treat patients including critically ill, burns, transplant, immunosuppressed patients, infants and children.
Among others, attendees heard from A/Prof Julia Clark on the challenges of anti-infective treatments in infants and children, A/Prof Peter Hopkins on infection in lung transplants and Prof Jan De Waele from Ghent University Hospital in Belgium who spoke about the need for European engagement for clinical studies and the imperatives of multinational networks in testing the clinical interventions of antimicrobial dosing.
Prof Jason Roberts provided an update on the objectives of the Centre and asserted our dual goals of prolonging the lives of our current antimicrobials and minimising the development of antimicrobial resistance.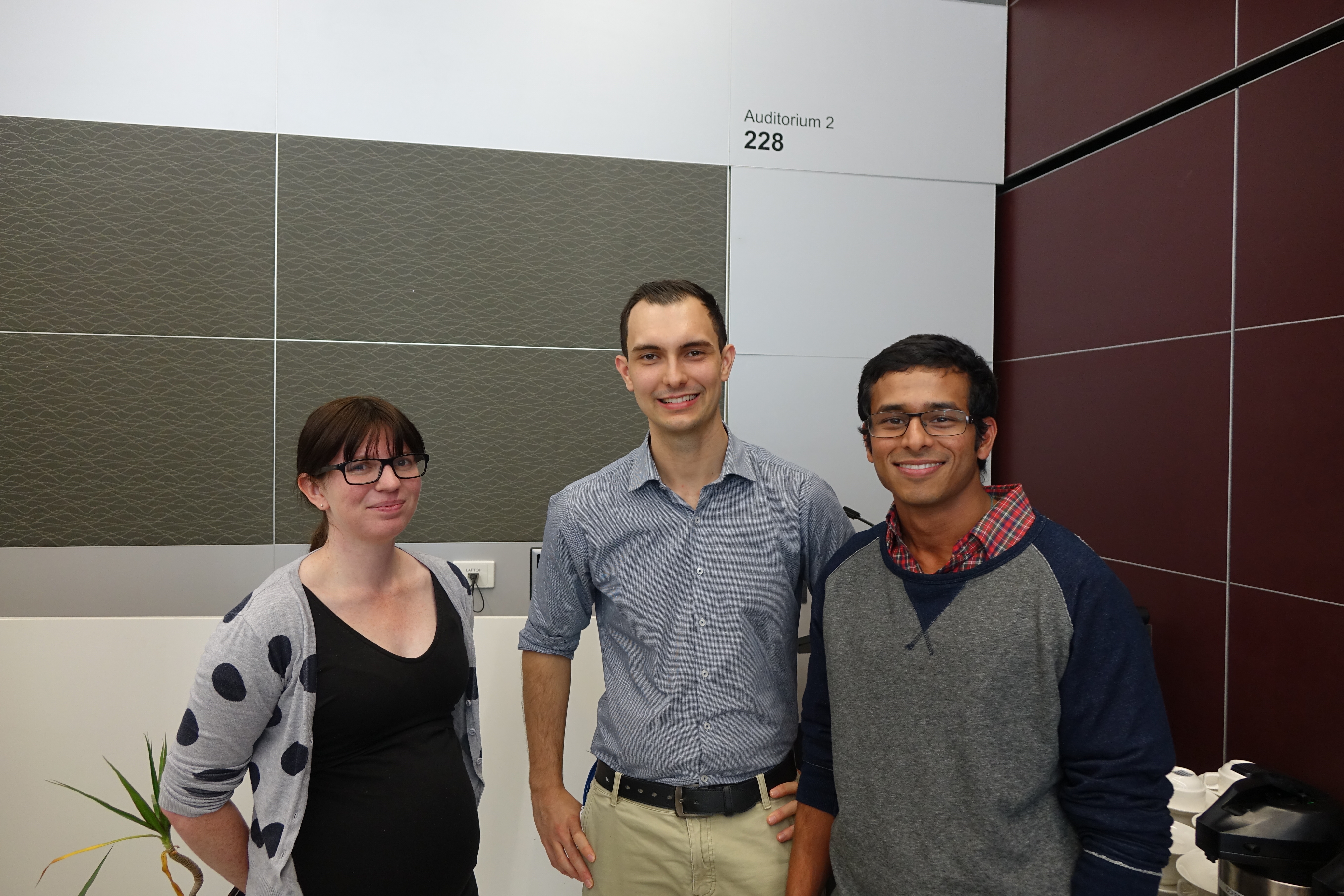 Prof Gavin Joynt joined the meeting via a videocast from Hong Kong and gave a compelling outline of his vision on the ways to translate the Centre's research output into clinical outcomes by targeting the clinicians at the bedside via an online learning module.
Twelve of the Centre's PhD and MPhil candidates were able to join the meeting and describe the development and progress of their projects through a succinct five minute thesis format. 
Present also were the representatives of our administering institution - the University of Queensland - responsible for driving impactful research and integrating it with improved clinical care as well as the representative of the Metro North Hospital and Health Service Board.
The varied disciplines and partners represented by the faculty and guests ensured an inspiring conclusion to the day that centred on discussions about the translation of the knowledge generated by the CRE into health policy and clinical guideline development.